Our Affiliates
International Brotherhood of Electrical Workers Union
Our field employees are members of the International  Brotherhood of Electrical Workers Union (IBEW).  Our affiliation with the  IBEW provides our customers with technically trained, skilled personnel.  The availability of qualified electricians is critical to meet our  customer's needs and expectations.
Inland Pacific Electrical Contractors, Inc. is a proud member of IBEW:
Air-Ex Air Conditioning is a full-service Union mechanical contractor that has proudly served the Southern California market since 1982. Our staff has an
average of over 20 years experience in the design and service of HVAC
equipment, construction and maintenance of HVAC systems. We are dedicated to
providing a complete array of services that fulfills all disciplines of
building air conditioning systems. We are organized into five departments,
Construction, Controls, Sheet Metal, Piping and Service.
Air-Ex Air Conditioning, Inc.
157 Gentry St., Pomona, CA 91767-2184
Phone:
(909) 596-6856
Fax:
(909) 596-3255
California State License #418759
Low Voltage Contractor Specializing in sales, installation, service of audio and video, telephone, data, and surveillance equipment. Our motivation is unparalleled as we are determined to deliver the level of quality service that people become lifetime customers over. We offer years of experience and the ingenuity to make your home or business vision a reality.
CaliforniaContractors License 924423
.
member since 2006
.
_____________________________________________________
.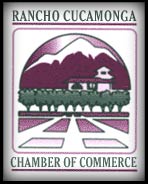 .